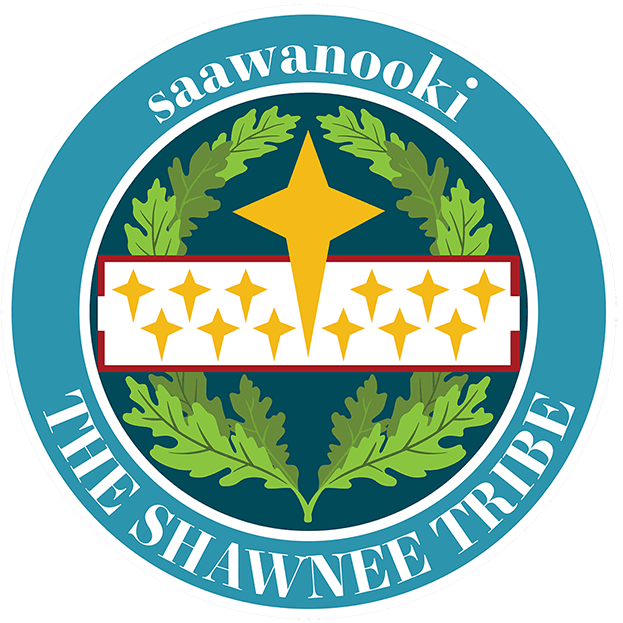 Shawnee Tribal Council
The Supreme Governing body of the Shawnee Tribe is the Shawnee Tribal Council ("Tribal Council"). The Tribal Council consists of all Tribal citizens enrolled in accordance with the requirements of Article III of the Constitution of the Shawnee Tribe. Voting Tribal Council Members must be eighteen years of age.
The Business Council
of the Shawnee tribe
The Shawnee Tribal Council confers the power to prescribe rules and regulations in all matters of the Shawnee Tribe to the Business Council.
All actions, laws, or resolutions enacted by the Business Council shall remain in force and effect until amended or repealed by subsequent action of the Business Council or Tribal Council, except as may expire by their own terms. Laws cannot be enacted retroactively nor are ex post facto laws permitted. The Tribal Council has the authority to repeal or enact legislation or resolutions binding on the Business Council at meetings held in accordance with procedures in Article IX of the Constitution.
The Business Council has the power to transact Tribal Business, appoint Committees, enact laws and resolutions, and otherwise speak and act on behalf of the Shawnee Tribe in all matters on which the Tribe is empowered to act now or in the future.
The officers of the Shawnee Tribe shall be the Chief, Second Chief, Secretary, and Treasurer. In addition, there shall be elected seven (7) Business Council members at-large. The Officers of the Tribe and the elected Business Council members shall constitute the Shawnee Tribal Business Council.
The Business Council Records Act provides a clear process for Shawnee Tribal citizens to access Tribal records concerning the conduct of the Business Council, while safeguarding confidential Tribal governmental information and ensuring the efficient administration of Tribal government. This Act applies only to the Tribal records created, maintained, or received by the Business Council. All responsive records shall be made available to a Tribal citizen for in-person inspection at a Tribal office with the Secretary, Treasurer, or the Court Clerk present during the session. Tribal citizens can view the documents and take notes, but no hard copies are provided, and no photographs can be taken. Tribal citizens shall have a general right of access to Tribal records, except where Tribal records are exempt from disclosure as set forth in this Act.
Source: Shawnee Tribe Constitution