SLIP is continually expanding, whether it is by creating Shawnee comic strips or training new Community Language Preservationists (CLPs). In late 2021, we published the first interactive Shawnee language learning website, SLIPStream. Now it contains all our course content, and exercises and bonus materials not covered during class.
Shawnee Language Immersion Program
In 2020, almost immediately following the outbreak of COVID-19 pandemic, Shawnee Tribe leadership declared a state of emergency for the Shawnee Language, and the Decade of Shawnee began. Our program initially started with in-person classes in three Oklahoma communities, but we had to move to virtual classes due to the dangers posed by the pandemic. While we miss being able to share meals and fellowship during class, the language department now able to reach all Shawnees across the continent and even the globe, which has made our program thrive despite the odds!
We have also retained first language Shawnee speaker George Blanchard to help the language department create a curriculum true to Shawnee culture. We focus on auditory learning and prioritize speaking Shawnee over reading and writing it. Every student gets the chance to speak each class, and we keep class sizes small to increase participation. Even so, our number of enrolled students has doubled since 2021.
We are also developing an online dictionary and archive through the Indigenous Languages Digital Archive (ILDA). We have a summer internship for college student Shawnees every year to promote language learning among our youth while also populating the Shawnee ILDA. Our goal is for all Shawnees to have access to language resources to ensure Shawnee can be used in daily life again.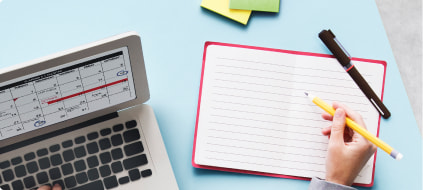 October 1, 2023 Registration Opens for 2024 Language Classes
Register for 2024 Shawnee Language Classes
The Shawnee Language Immersion Program will be kicking off another year of virtual classes in January 2024. Self-paced learning will be accessible to Shawnee citizens through the online language portal, SLIPstream. Enrollment opens October 1 through December 15.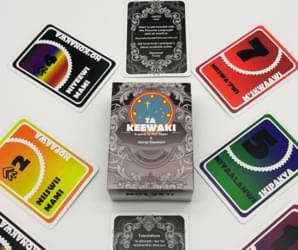 TA KEEWAKI
Learn Shawnee Numbers & Colors
with this Card Game
George Blanchard and Karl Meyer spent much of the last year hard at work developing ta keewaki (not yet!), a Shawnee card game for 3-10 players. Nostalgic and familiar as far as the rules of gameplay, ta keewaki helps players learn and practice speaking & reading Shawnee.
The pre-order period has closed.
Shawnee Tribe
Language Program