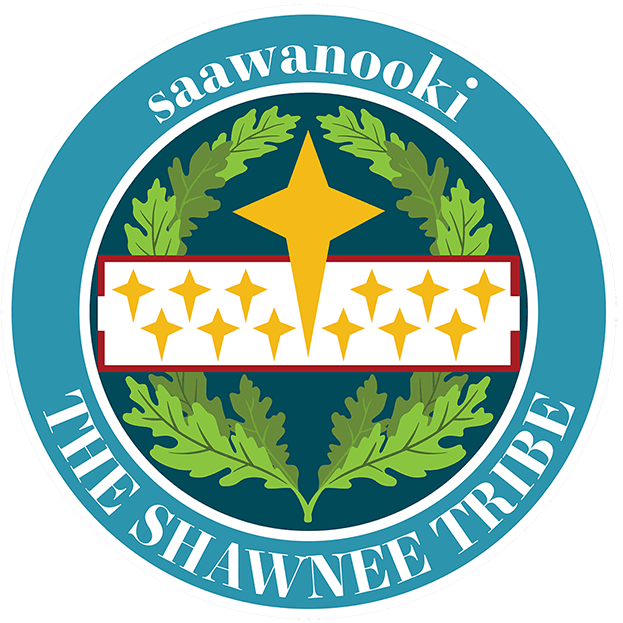 In Crisis? Call or Text 988
The 988 Suicide & Crisis Lifeline, available by simply dialing 988, is a 24-hour, toll-free, confidential suicide prevention helpline available to anyone in suicidal crisis or emotional distress. When someone calls the helpline, his or her call is routed to the nearest crisis center. The Lifeline's national network, consisting of more than 250 local crisis centers, provides crisis counseling and mental health referrals day and night.
Shawnee Tribe Behavioral & Mental Health Department Philosophy:
The Shawnee Tribe Behavioral and Mental Health Department is committed to seeing each person holistically. This means that a person's mental, emotional, physical, spiritual, and cultural wellness are considered in tandem throughout assessment, treatment, discharge, and beyond. Shawnee ways of knowing affirm that everyone and everything is interconnected and interdependent. We say proudly and with unconditional positive regard, "ke'naatamaatipe!" (Let's help each other!)
If you have questions, you can also reach the Director, Kristy Chance, at kchance@shawnee-tribe.com or by calling 918-542-2441 EXT 139.
Victim Services
Program
Eligibility, Guidelines, and Qualifications:
Enrolled Shawnee Tribe citizens who are a victim of crime

Please note: while perpetrators of crimes are not eligible for this grant opportunity, the Behavioral and Mental Health Department will still assist in locating outside services.

Must live within the State of Oklahoma, in one of the following counties:
Craig County
Delaware County
Mayes County
Ottawa County
Rogers County
Kristy Chance
Director of Behavioral and Mental Health
The Shawnee Tribe provides access to behavioral, mental health, and substance use services to enrolled citizens of the Shawnee Tribe who are victims of crime to create and sustain wholeness and healing in body, mind, spirit, and community. These services include but are not limited to counseling services, psychological assessment and testing, and drug and alcohol screening.
Funding for these services is provided by the Tribal Victims Services Set-Aside (TVSSA) Formula Grant Program through the Office for Victims of Crime (OVC), and the distribution of behavioral and mental health assistance is dependent upon the availability of funds as set forth by the funding body. These resources are offered on a first come-first served basis. Direct financial assistance is not provided through this program. No funds or resources may be used retroactively and all services must be approved before services are rendered.

Provided Services:
Individual Counseling
Group Counseling
Family Counseling
Reunification Counseling
Drug and/or Alcohol Screening
Drug and/or Alcohol Counseling
Child/Infant Counseling
If you are in need of services but live outside the eligibile counties listed, please contact the Behavioral and Mental Health Department for assistance in locating low/no-cost services near you. Applicant income, location, or dual citizenship status will not be used to determine applicant eligibility. All program assistance will be awarded as grant funding is available.
Mental Health Resources

Strong Hearts Native Hotline

Strong Hearts is a lifeline to those impacted by domestic and sexual violence, offering a culturally appropriate, anonymous and confidential service available 24/7 nationwide.

We R Native

We R Native specializes in providing mental health services to Native American youth and free and confidential services via text, phone, and Zoom.

Domestic Violence Hotline

The Domestic Violence Hotline provides a comprehensive list of DV services, such as safety planning, service referrals, legal assistance and services specific to Native Americans.